Valentine's Day is rapidly approaching, and we know the number one thought on your mind is, 'how do I pick the perfect museum date?' Because, let's be honest, museums are absolutely amazing for dates. They are usually free, often quiet, you can show of about something you know, or learn something new together. Basically a trip to one of London's many fantastic museums plus the all-important gift of chocolate is the safest bet for a successful Valentine's. If you need some inspiration about what museum best suits your sweetheart, don't worry the Ministry has got it covered.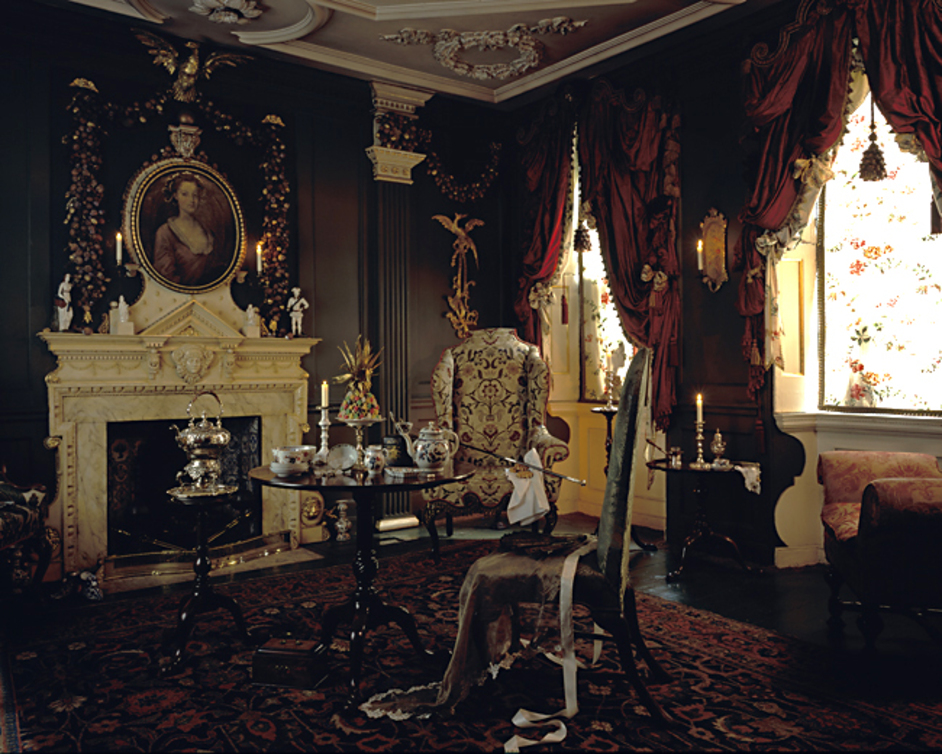 1) There will always be difficulty in choosing a winner, so we have cheated slightly and picked one of our favourite places that isn't a museum- the Dennis Severs House. We've said it before and we'll say it again, the atmospheric historic home/art project that is 18 Folgate Street cannot be beat from romance potential. Go for one of their Silent Night Visits (Mondays and Wednesdays £14) and explore the house by candle light. The experience of walking through the reconstructed rooms in silence is very intimate, although maybe an idea best left for a trip with a date you already like. After you've drunk in the scented atmosphere of the past, get drunk in the more conventional sense at the nearby Water Poet. http://www.dennissevershouse.co.uk/
2) Maybe we just find candlelight romantic, but we can't help but think of the Sir John Soane Museum as the next logical choice for a date night. Unfortunately the Soane's famous candlelit evenings are the 1st Tuesday of the month (the 4th of February in this case) but that's not to say it's not a good bet even in the daytime. The museum is still a great date location in the day and particularly in the late afternoons when the light is softer. Get lost with your date amongst the relics of past civilisations with plenty of discrete corners for a quick snog. Plus if your Valentine has a mind for design they'll love the pop up exhibition 'Cities and Other Ruins' running until the 15th. Holborn has plenty of excellent pubs for a drink after, try the Ship or the Princess Louise. http://www.soane.org/
3) If you are up for a different sort of evening entirely, why not see what your Valentine is made of and take them just across the way to the Hunterian Museum. While spending some time strolling amongst jars of picked people parts may not suit everyone's tastes, it certainly is a different sort of date for the more morbidly curious. What isn't romantic about a reflection on life and death through the ages? Not for the faint of heart but certainly a change of pace for those adverse to the more soppy side of the holiday. Recover at the cosy Seven Stars or if it's too full the Knights Templar. www.hunterianmuseum.org
4) For a more conventional sort of Valentine, do what every young hip Londoner does and take them to the Tate Modern. The Turbine Hall and the Tanks make great locations for your next coupley Facebook picture. Brush up a bit of art history and wow your paramour with your knowledge and cultural prowess (yes dahhhling it's all about de Chirico). Or for pop art lovers book ahead for the Richard Hamilton retrospective opening on the 13th. Added bonus: the permanent displays are free and the gallery is open until 10am on Friday the 14th! When you are done slink off to the South Bank for people watching, or to make it a really special night book a table at the restaurant. http://www.tate.org.uk/visit/tate-modern
5) For a more off-beat date head to the British Library. Even if it might remind you of your school days, you'll be quickly won over by the stunning building and the aesthetics glass-panelled stacks. You'll have a chance to see their fantastic 'Georgians Revealed' exhibition and revel in the antics of our over-the-top 18th century predecessors. Once you are overloaded with your love of books and Georgian celebrity culture, live the high life yourself by heading over to St. Pancras' Searcys Champagne Bar. Impress your date and order 'The Grand' – champagne cocktail that includes 24 carat gold leaf. Thank us later. http://www.bl.uk/
Just for an added bonus- if you want to get out of central, head north to the newly refurbished Kenwood House for a calm oasis of art, architecture and landscape in Hampstead Heath. Hold hands in front of the Turners or admire the Moores in the garden. The vaulted Robert Adam Library is a must for book-lovers. Or maybe you are so loved up you won't notice your surroundings at all, who are we to judge? Why not make a day of it and take a walk, enjoy the house and book a table at the quaint Spaniards Inn. Snuggle up next to the fire with a pint and maybe a ghost or two. Ah, sounds the perfect Ministry Valentine's Day.