Recently I've seen a number of conferences and symposiums aimed at PhD students exploring 'alternative careers' outside academia. With recent strikes and the continuing precariousness of short term and zero hour teaching contracts, pursuing a traditional academic career has become unattractive to many recent postgraduates. 'I'm planning to work as a museum curator' one such student said to me recently. Indeed, museum work and curatorial jobs are often highlighted as a logical alternate career. Personally, I think this is an incredibly irresponsible and misguided message to give PhD students and here's why.
First off, let me just say that I think PhDs are great. I've got one, and I love it. PhDs have so many transferrable skills that can lend them to a variety of sectors - the ability to work methodically, to manage projects, to be self-guided in work, to write convincingly, to research thoroughly, the speak publicly and many many more great attributes. However, a PhD does not a museum curator make. Gone are the days in which curators were simple very specialist in a particular field, sitting in offices, researching all day long and producing niche but well research books. Just as this kind of isolation no longer flies in academia, it's definitely not the case in museums.
To work in a museum is arguably a vocation - it is a career typified by a very specific set of specialist skills. Whether you come at it from an MA in museum studies or from practical experience, museum workers need to be skilled in fields as wide as collections management, registry, documentation, Spectrum standards, hazards, accreditation, object handling, interpretation planning, public programming and engagement, text writing, legal frameworks and many many many more things. Museum professionals take years to build up their specialist skills which enable them to get jobs in a highly competitive field.
When this person at a recent exhibition opening said, 'I'm planning to be a museum curator', I naturally replied 'Oh have you worked in a museum before?'. 'Oh no', they informed me 'but I've always loved them.' Yes, museums are amazing and to work in them is amazing. We are all here because we love museums. But personally, I think the idea that one can just slide into museums is a bit insulting to an entire field of people who have spent years working their ass off to gain the experience needed. This is particularly true when it comes to curatorial work - which is often particularly coveted by those inside and outside the field. These days, curators need not only research skills but collections management experience to boot, not to mention a huge dose of public engagement prowess.
I also feel like I have to mention in case this might not be apparent to students in the academy, museum work is terribly paid. Like, really. You'll see starting salaries in London museums as low as £16k per year (although we all agree that's terrible). If you are lucky, you might join the sector on £23k. For a full blown specialist curator, you are looking at £30k. Many postdocs get paid £40k to start, and senior lecturers can expect to earn between £45-55k. Plus that short term contract thing - yeah we have that too. It's a highly competitive and notoriously underpaid sector s
o, let's not get too romantic about the museum field.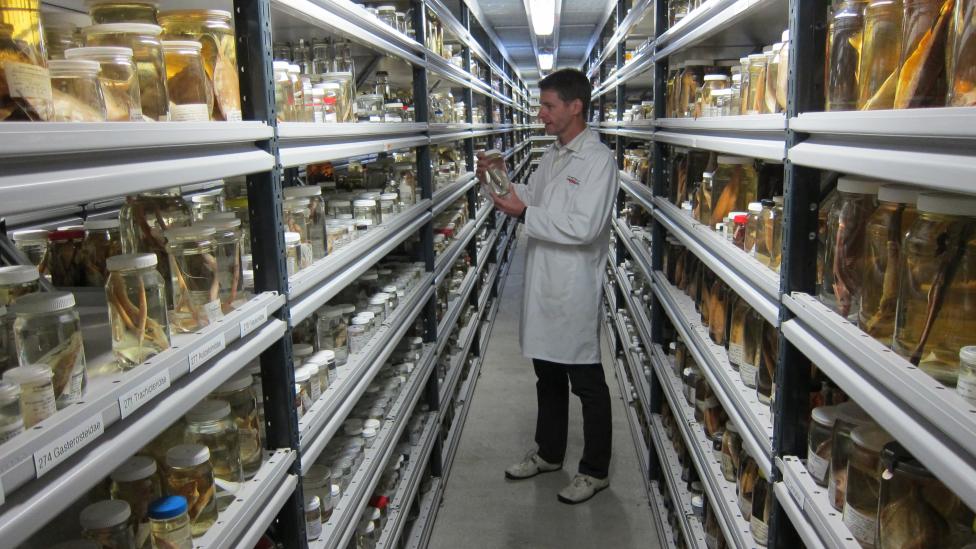 Now this isn't to say there isn't a place in museums for PhDs. For example, many institutions hire specific research-based roles which rely on drawing in new hires from the academy. The Science Museum recently appointed posts aimed at incorporating academic research into their new medicine galleries, and the National Army Museum is looking for a Head of Collections Research with academic chops. Research roles a great initial way for PhDs to join the museum community and start to build the skills they will need to one day become curators. Not forgetting of course that there is so so much more to museum work than just the curator! From learning teams to public programming, fundraising, marketing, social media and more - you'd be surprised how you can develop in the field.
I'd also mention that museums LOVE to work collaboratively with academics. It is definitely possible that you can get some great experience of exhibitions through collaborative projects based at universities. If you do get to work on something like this, take all the opportunities you can to learn from your museum colleagues.
My aim here isn't to put a downer on anyone's ambitions. I absolutely love working in museums and want to support others into the field. However, I think its important to be realistic about what museums can offer in terms of salaries and opportunity. Getting a museum job is just as competitive as academic work, so don't expect is to be an easy alternative to lecturing. And as for curatorial work, its some of the most highly sought after - so be sure to think big about the different career paths museums can offer you.
Personally, I am a museum curator with a PhD. But I'm not a curator because I have a PhD. In fact, I was hired for the job on the basis of my museum experience and in particular my years of work managing collections and supporting researchers. That I had a PhD in a relevant subject was something that was icing on the cake and maaaaybe got me over the line. But the core of what a museum worker needs is practical experience, demonstrable achievements and hard work.
Practical experience of working in a heritage environment will be 100% necessary to getting into the field.
So, PhD or not, you, like the rest of us, will need to get onto some voluntary work, a graduate scheme, a paid internship, or some other entry level role. Basically, if you've never worked in heritage before, it's time to get some experience. And if you are serious about museums, it will be well worth it for the job you want! We've even made a handy
getting into museums guide
to get you started.