It's that time of year again- the city is covered in trees and twinkly lights and, for many of us, friends and family descend for the festive season. So whether you are stuck at home with extended family or have friends crashing on your floor to enjoy Christmas in the city, exhibitions are a great way to keep everyone entertained (and out of your hair). But what's good to see? Don't worry, we've got you covered with our Ministry top 10 holiday exhibition picks! From the Cuban Picasso to taxidermy to a Dickensian Christmas- London's museums are catering to everyone this Christmas season...
1)
Making Nature at the Wellcome Collection
The Wellcome's blockbuster offering for the Christmas season, Making Nature is a very different take on the natural history collection. Rather than just displaying animals by region or type, this exhibition tries to get to the bottom about how we see and think about animals. From taxonomic classification to modern attempts at cloning and genetic modification, the exhibition prompts us to think about how we have interacted with and changed the natural world. It's not for everyone, but a thoughtful and off-beat exhibition that will start some interesting conversations. It certainly will make you think differently about Planet Earth II!
2)
Silent Night at the Dennis Severs House
If you can get tickets, this is absolutely one of our favourite annual festive traditions. The Dennis Severs house in Spitalfields is worth a visit anytime of year, but its especially lovely at Christmas. A cross between a museum and an art installation, a silent trip through the Severs house takes you through all the sights and scents of the holiday season across the ages. Start downstairs in the seventeenth century basement and finish with a riotous late Victorian celebration. Stop across the street at the Water Poet for a mulled wine after. A great date and a fun evening with friends.
3)
Lives, Loves and Loss: Traces at Fenton House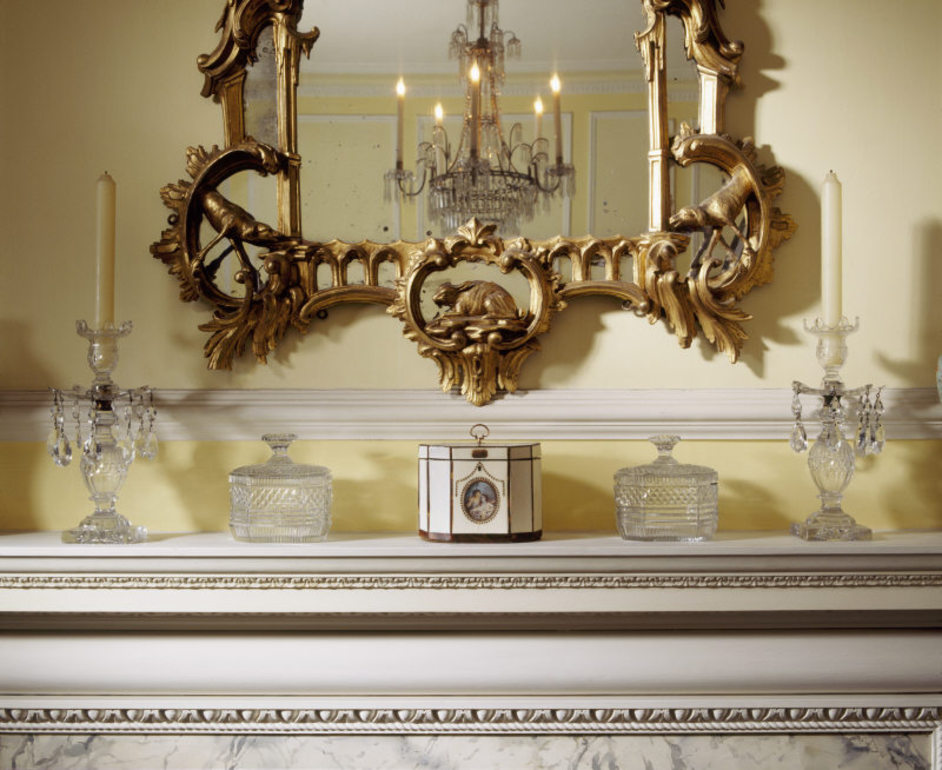 If you have more of an artsy crowd to please, then this exhibition at Fenton House in Hampstead might be for you. Artists, designs and makers have taken over the 17th century merchants house for a special theatrical experience until the 23rd of December. Untold stories come to life through specially commissioned interventions, including an 8 course menu of scented napkins by Ministry friend AVM Curiosities! Plus you can even take an afternoon wander in near by Hampstead Heath. A lovely day out. Booking recommended.
4)
Christmas at the Dickens Museum
Maybe you want to go a little more traditional, and nothing says Christmas in London like Charles Dickens. I mean, Dickens literally defined the Christmas spirit in a Christmas Carol right? Decked out for a mid-nineteenth century celebration, wander through the rooms of the Dickens family and feel transported in time. An annual trip for many, and a definite crowd pleaser.
5) Beyond Caravaggio at the National Gallery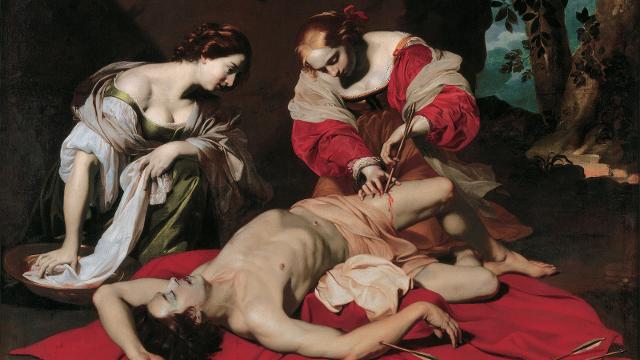 This exhibition has been a big hit for the National Gallery and lucky for you, runs through the Christmas period. As the title suggests, the exhibition isn't solely about the famous Italian painter, although they have shipped in some of his most spectacular works. What the exhibition does so well is show how Caravaggio revolutionised art. Perfect for fans of his dramatic light and dark paintings. Worth it to see work by Artemesia Gentileschi - one of the most badass female painters of all time.
6)
Emma Hamilton at the National Maritime Museum
We are ashamed to say we haven't actually seen this exhibition but have heard very very good things. We like the NMM's brave departure from the traditional 'brave men at sea' theme to tackle the life and times of Emma Hamilton's, arguably the most famous celebrities of the late eighteenth century. The maritime connection comes in with Hamilton infamously being Lord Nelson's mistress, but she is so much more than that. The exhibition explores not only Hamilton's fascinating career and unstoppable spirit, but also thinks more broadly about celebrity. Plus, you get to spend the day in lovely Greenwich, a great trip with the family.
7)
Wifredo Lam at the Tate Modern
This underrated exhibition at the Tate Modern is definitely definitely worth your time if you are a fan of modern art. Don't worry, the crowds at the Tate Modern might be swarming for Robert Rauschenberg, but the Lam exhibition offers some welcome respite. Which is strange since it is (in our eyes) the superior exhibition. Lam, the son of a Chinese immigrant father and an Afro-Cuban mother, spent the 1920s, 30s and 40s witnessing some of the most tumultuous political times of the twentieth century. From the rise of Castro in his native Cuba, to the surrealists in Paris, Franco in Madrid, Lam even found his way into a French internment camp in the Second World War. His work reflects his Cuban culture and his relationship with the French and Spanish surrealists. Picasso loved his stuff, and we know you will to. A must see.
8)
Abstract Expressionism at the Royal Academy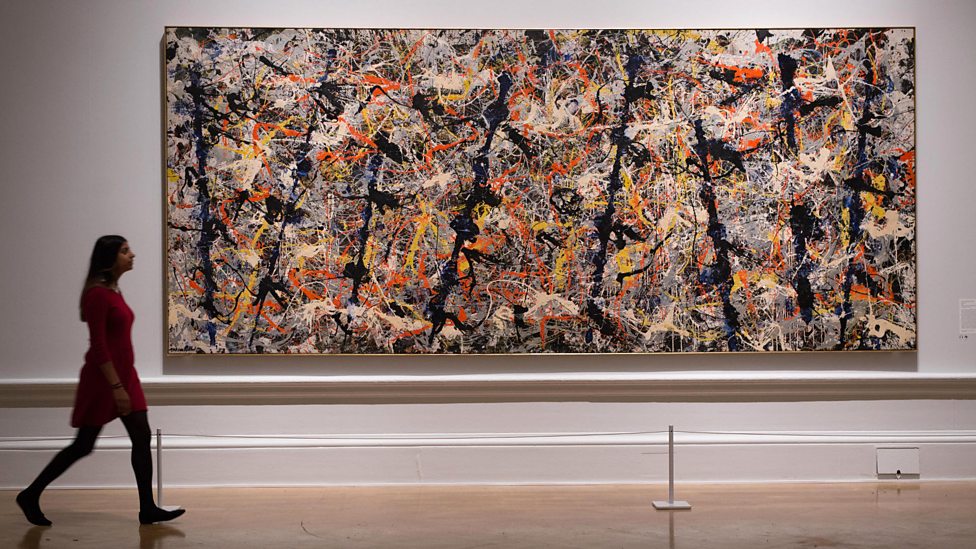 Ok so if we are in the artistic mood, we have to mention Abstract Expressionism at the RA. If you like the American abstract expressionists then you will not be disappointed by this exhibition which brings together works from the likes of Rothko, Pollock and De Kooning. A miniature MOMA in London. The RA provides a perfect space for the towering, chaotic work of these artists. Not as many female artists as we might like, but worth a visit for being an art history lesson in one exhibition. Plus the RA shop is always awesome for last minute gifts.
9)
Christmas Past at the Geffrye Museum
Guys, we just had to do it. We know we talk about it every year, but nothing says Christmas like the period rooms at the Geffrye Museum. With displays covering the seventeenth century to today, find out more about how we celebrated Christmas in the past. Family friendly and always a hit with your older relatives, the Geffrye is always a gorgeous Christmas treat, complete with a lovely cafe. For something maybe not so festive, but equally interesting, check out their exhibition on teenage bedrooms.
10)
The Design Museum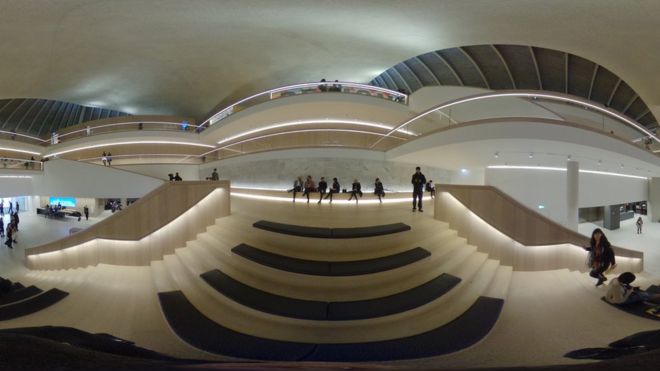 Ok maybe not an exhibition, but how often does a major museum get a complete refurb? The Design Museum has just relocated to South Kensington, taking over the old Commonwealth Institute and transforming it with a new avant-guard roof. Current exhibitions include Fear and Love- rooms installed to reflect on life, design and politics. You can even meet an industrial robot. Worth a visit for the new building alone.